Blog
|

Hire or Contract? Sound Professional Edition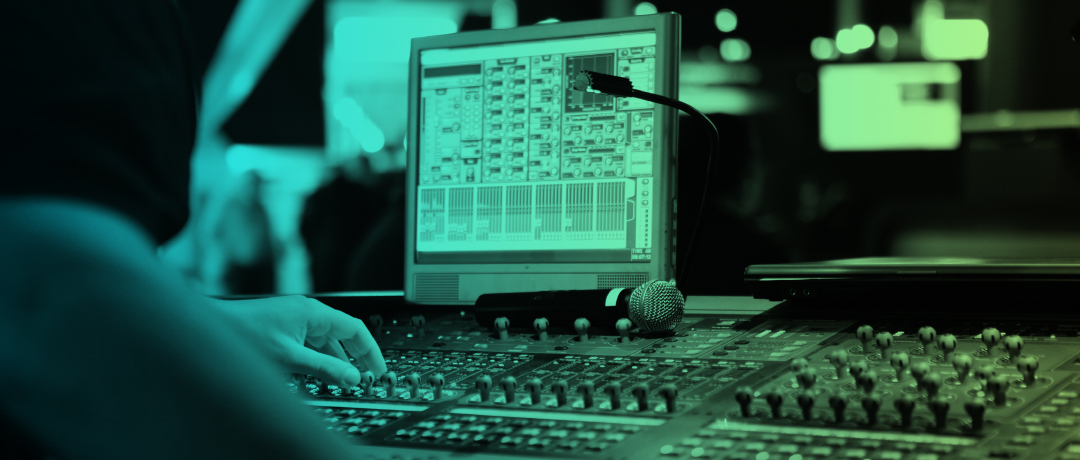 Hire or Contract? Sound Professional Edition
356
Tweet
---
Most churches find it important to have someone available to run sound for rehearsals and services. While some are lucky enough to have a sound-board-savvy volunteer on the roster, most of us find that hiring a professional either to be on staff or contracting week to week can be a simple way to elevate production quality.
When it comes to contracting or hiring, how do you know which route is best for your ministry? We've put together some pros and cons for both options to help you decide if your church is ready to hire a full-time sound person or if contracting is the way to go.
Contracting Live Sound Engineer
Pros:
Budget Flexibility
When you hire a contractor, all you're paying them for is the time they are working. When you have more events on the schedule— worship nights, baptisms, funerals— it will cost more, but during seasons when your church has fewer things going on outside of Sunday, you save money. And, since you aren't paying for benefits, there's more money for the tech budget to go toward equipment or other contractors as needed.
Expertise
Often the best professional engineers prefer to freelance. You may lose out on having first claim to someone's schedule, but you are often getting a more skilled engineer than you would be able to hire full time.
Specialization
If you hire a full time tech lead, you need them to be a jack of all trades. When you hire contractors, you're hiring people more specialized and honed in on specific skills, which will lead to that area— in this case, your sound mix— being much better. You can also hire different people depending on the need to get the best results possible.
Cons
Lack of Control Over Their Schedule
If you have a staff person, you agree on a PTO policy, which sundays and events they must be at, and how frequently they can be gone. With contractors, you're subject to their schedule.
Lack of Ownership
A contractor may not take the time to learn the ins-and-outs of your system, how things work around the organization, or offer ideas and solutions for problems that work with your budget and personal restraints. Some do as relationships grow, but it's not a given.
No Volunteer Management
When you hire a contractor, all of the scheduling and volunteer management is still on the person it was on before, often the worship leader. You may find a perfect solution where your contractor is happy to take that on, but that's very rare.
Hiring a Full Time Live Sound Engineer
Pros
Ownership
This person is able to manage all AV in the building and keep it maintained, as well as having an ongoing consistent plan / strategy for updates and improvements.
Volunteer Management
This position can and should be recruiting and managing supplemental tech volunteers, which takes that off of the worship leader's plate and puts training in the hands of someone more competent in the tech field.
Availability
This person is consistent and subject to scheduling demands such as events not happening on Sundays. Like the rest of staff, they will have a set number of Sundays off which means when they aren't there they are the one responsible for filling their replacement.
Cons
Potential Lack of Need
You should consider if you really have enough work to justify hiring a full time sound person. Try to resist combining job descriptions for examper, "Sound Tech and Small Groups Pastor." Most AV professions rely on hard skills more so than other ministry roles.
Lack of Specialization
In the sound world, even in the church space, there are many areas of expertise— live sound, studio sound, lighting, video, etc.— and committing to a single professional might lead to a deficit in necessary skills / areas your ministry needs. You might find yourself needing to hire additional contractors anyways.
Budget Constraints
The resources that would go towards a full-time employee's salary and benefits might be better allocated to other areas like hiring multiple, more specialized contractors. Chances are, even after hiring contractors week to week, and event to event, you'll have more money to put into the overall tech and AV budget.
We know that this decision is personal and dependent on many factors, and we hope this breakdown is useful in helping you decide whether hiring contractors or a full time sound professional is the right route for your church.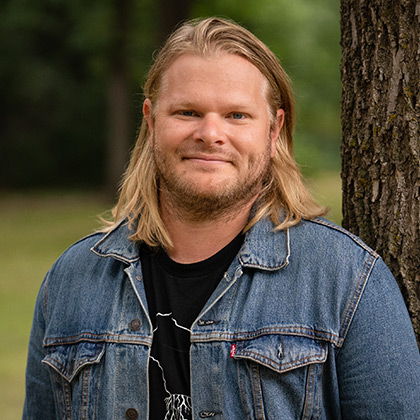 About the Author
Josh Tarp is a multi-instrumentalist, singer-songwriter, and worship leader from Minneapolis with over 15 years of experience in church & worship leadership. Josh serves as the Director of Marketing at Motion Worship, helping to write various blog posts, managing social media, designing graphics, and handling customer service.