Blog
|

When Should You Start Planning Your Christmas Church Services?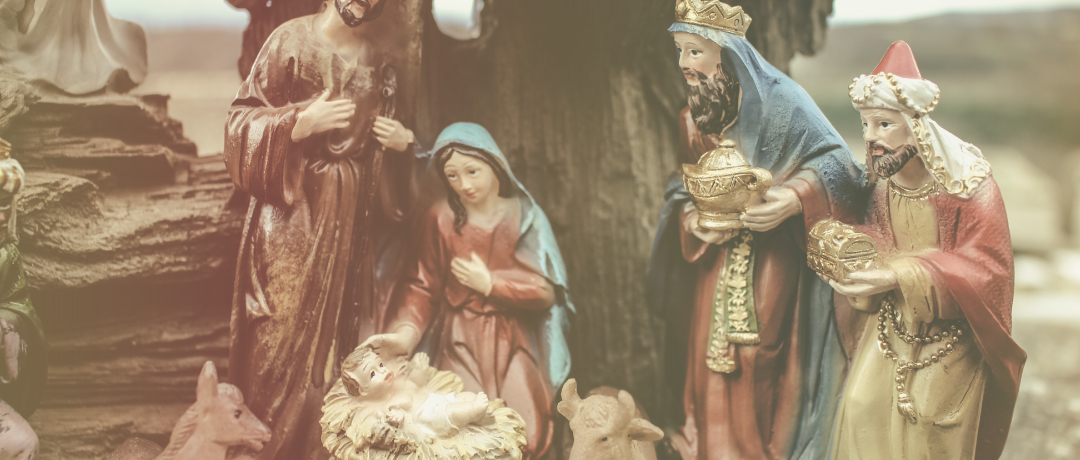 When Should You Start Planning Your Christmas Church Services?
230
Tweet
---
What if I told you that it's possible to relax during the week leading up to Christmas, even as a senior pastor, worship pastor, or tech director? I know, I know, sounds crazy, right? While December 22nd is traditionally reserved for crippling anxiety and last-minute service planning, I'm here to tell you that it's possible to be prepared and give yourself space to soak in the holiness of the advent season in the days before Christmas Eve.
When it comes to Christmas planning at your church, some decisions require other details to already be in place before finalizing them. Here's what I've found to be a helpful roadmap to a (mostly) stress-free December.
When
Nailing down the times for your Christmas Eve service is the very first thing you should be doing. I'd recommend having this in place as early as spring.
"No Problem, we're having our Christmas Eve service on Christmas Eve."
Of course, but take a moment early in the year to determine a few important details.
What time is best for your service? I personally prefer to attend a Christmas Eve service after dark, say 7 PM, then head home for a late dinner with family or friends. But if your church is made up of a lot of families with small children, you may want to consider an earlier service start time. Messing with mealtimes is a much bigger ask for parents trying to wrangle young kids.
How many services should you have? This may sound like a silly question but take a moment to consider what is going to be best for your community. I was a worship pastor for 5 years at a church that averaged roughly 200 adults in our worship service on Sunday mornings. In the Christmases I spent there, we never had fewer than 1500 attendees for our Christmas Eve service. On the other hand, I served as a worship leader for another church who averaged nearly the same for a typical Sunday morning, but Christmas Eve attendance dropped to only 75-100.
What was the difference? The first church was positioned in an affluent neighborhood with large houses owned by people who had reached a ton of success in their careers. What we found was that they were likely to be the host home for family Christmas. On the other hand, the second church was a community made up largely of young adults, in or fresh out of college, and most were still "going home" for Christmas.
Understanding trends like this can help us best serve our community. In the fist church, we knew that we needed multiple services to accommodate that many people. We held two "full production" services, as well as a late night, more intimate candlelight service.
For the second church, we had a single service, and felt as though that service should feel small and intimate to match our expected turnout.
You know your community best. Do you see higher or lower attendance on Christmas Eve? Do you need more services than a typical Sunday? You probably have some members who are good "barometers" for your congregation. Ask them what the best service times are for their family. January is a good time to collect this feedback, as we aren't far removed from Christmas.
One last note on service times – if you're a church that's growing quickly, and you're not sure how many services you'll need, bake in some contingencies in your planning. Make one of your services "potential" or "tentative" in your planning, and let your team know to be ready for it, but wait to finalize those times until you're ready to publicly promote your Christmas services.
Where
For many of you, this is already settled, if you own your building and have autonomy over what days you can use it. Even so, you may want to get creative with which spaces you're using. For example, if you host a candlelight service that differs from services earlier in the day, you may want to consider holding the candlelight in a different room, if there's one available with the necessary space and gear to hold a service. This allows you to set the stage ahead of time, rather than switching the look over in between services. I've done it both ways, and when I've been blessed to have two spaces, my life got easier!
If you meet in a school or a movie theater or some other venue, you'll want to check in with them far in advance to make sure the space is available for the times you need it. If not, you need to lock in an alternate plan ASAP.
Who
People plan their holiday travels far in advance. Don't wait until after Thanksgiving to start asking team members if they're available to serve. Labor Day is a good rule of thumb for this. Within a worship ministry, I've found that team members typically love being asked to serve for Christmas, whether that's in the band or on the tech team, but they also want to know ahead of time so they can make their family Christmas plans accordingly.
When it comes to choosing your team, it's easy to schedule our "A Team" – our best musicians and tech team members. This is a perfectly reasonable approach, and may be your best option, but I always like to include a couple of volunteers who aren't typically asked to serve on the "big Sundays". It often means a ton to those volunteers, and in the long run, it goes a long way in building trust and buy-in with your team.
Of course, holidays are also a busy time for people and sometimes plans shift, so having all your service times and rehearsals well thought out and communicated to your team far in advance is exceedingly helpful for volunteers as they make their holiday plans.
Bonus tip: don't panic if a team member cancels on you. The holidays can be overwhelming and sometimes things come up and priorities shift. Give some grace and move on to a backup plan. This is why we work ahead: so small changes don't phase us!
What
Planning the "what" of your service is more of an ongoing project than any of these. When I'm thinking about Christmas services, I'm stockpiling ideas and taking notes throughout the year. I've often been settled on a theme as early as June or July. You'll want to check in periodically and bring your ideas to other decision makers, such as your senior pastor or teaching team. Start a shared document or Pinterest board to collect everyone's thoughts, and as you get closer to the fall, you should be zeroing in on your Christmas theme.
Themes and general ideas notwithstanding, you'll want to settle on your service times, venue, and service team before you make any final decision about your service content. Your space, time of day, and the talent of your team will dictate what will work or not work for your service. If you only schedule an acoustic band, you'll want to pick songs and musical elements that are supported by the instruments you have on stage. If you have a room with natural light, candlelight will lose its visual impact if your service is early in the day before sunset.
Many churches have kids' programming during typical Sunday services but on Christmas, families usually prefer to sit all together in church. If you have family services, don't forget to add an element or two that will engage the kids in the room. I've used everything from simple readings of the Christmas story to video elements, to interactive games from the stage.
If you're planning on creating your own video content, shoot it much earlier than you think is necessary. Typically, filming content has some of the most moving pieces and variables, so getting the content you need and finalized long before Christmas will make your life much easier. Think about Thanksgiving as a deadline for filming, which should give you roughly a month to finish editing the elements.
When choosing songs, remember that Christmas songs often are a change of pace for musicians who are used to playing modern worship music, and can take extra time to practice. Over communicate all your arrangements – go the extra mile to put together detailed chord charts, sheet music, etc. Think through every instrument and make sure they have the resources to be as prepared as possible.
Plan an extra rehearsal or two. Your musicians likely take Christmas very seriously, and having multiple, shorter rehearsals can help make everyone feel comfy and prepared.
At the end of the day, working ahead isn't going to save you time, but spreading the work out over months rather than weeks will keep you sane during December and give you the bandwidth to soak in the magic of the season. So, start getting your details in place and have your best Christmas ever this year.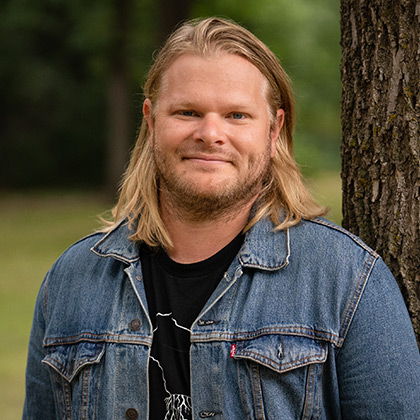 About the Author
Josh Tarp is a multi-instrumentalist, singer-songwriter, and worship leader from Minneapolis with over 15 years of experience in church & worship leadership. Josh serves as the Director of Marketing at Motion Worship, helping to write various blog posts, managing social media, designing graphics, and handling customer service.