Blog
|

Pastors: Dare to Trust Your Creative Teams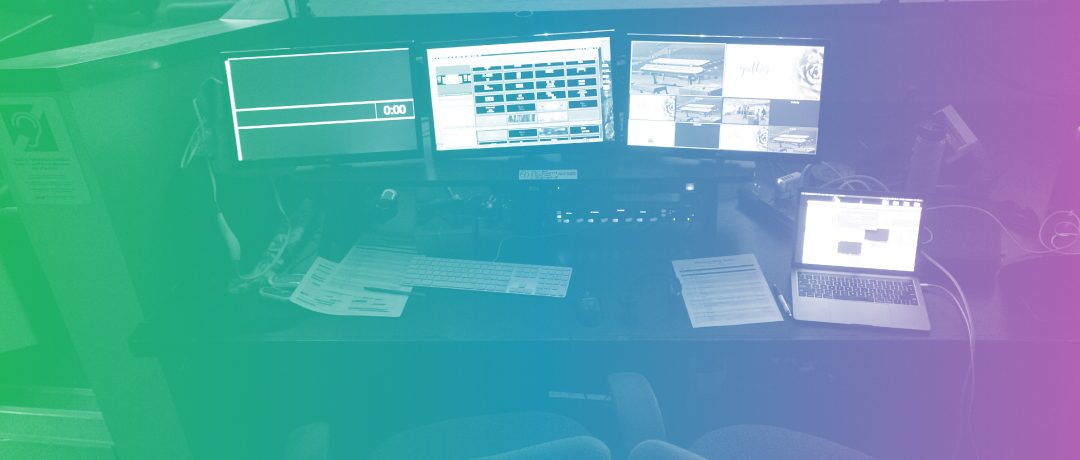 Pastors: Dare to Trust Your Creative Teams
576
Tweet
---
Hey there, lead pastors.
You are a visionary. You're a big-picture thinker, overflowing with great ideas – more than you know what to do with. And more than that, they're not just great ideas, they're inspired ideas. Bringing all of those ideas into reality? A whole other story.
Of course, you do have a team. A group of smart, aligned, competent leaders each blessed with their own special calling and talents. Where you cast vision, they help activate. Where your capacity comes up short, they complement you with their strengths. However, as a visionary who can see the whole thing, perfect and beautiful and immense in your head, it can be difficult to trust these smart, aligned, competent people to do what you hired them to do.
Leadership and Control
This year, it's time to embody the "lead" in "lead pastor." After all, a great leader isn't the one doing, they're the one leading. On the surface, it's a leadership issue. But beneath the surface, it's a spiritual one. Can you let go of control of the items not in your job description? Can you trust your experts to do their job expertly? Can you be a team player? Can you dare to believe that you can do something better – yes, better! – as a team rather than you could all by yourself?
Harvard Business Review puts it like this:
"While it may seem difficult, elevating your impact requires you to embrace an unavoidable leadership paradox: You need to be more essential and less involved…
…This means shaping the thoughts and ideas of others instead of dictating their plans, having a sought-after perspective but not being a required pass-through, and seeing your own priorities come to life through the inspired actions of others."
One place where I see many small churches suffer from a leader's overinvolvement is in areas like design, media, and music. The designers on your team are experts in their fields and constantly up-to-date on their continuing education. Their choices are built upon more than just aesthetic preferences. They're strategic, holistic concepts inspired by your vision and rooted in good design knowledge, an understanding of trends, a deep bank of expertise, references from modern church media leaders, and more. While your feedback is important, your trust is equally and often more valuable. Are you willing to believe that your team has put together these aesthetic elements with strategy and vision and that they are built to achieve connection and impact?
Of course, I'm not calling for a complete lack of supervision or accountability. If your team's choices don't make sense to you, give them the opportunity to justify their direction before you overhaul it. Ask them why they made certain choices and how they align with your mission. Chances are, even if a direction isn't to your taste or exactly how you imagined it, your team can explain why they proceeded how they did. If you still have constructive feedback, then you can head back to the drawing board, but let them handle the revisions. That is in their job description, not yours.
The more you can delegate and trust your team to do what you hired them for, the more your culture will evolve for the better. And, more likely than not, the more efficient your teams will become. As stated on pastors.com, "the proof of trust is delegation." When you can trust your staff to do their jobs, the more they'll thrive and the more your ministry will thrive.
This year, free yourself to lead more by doing less. Practice trusting your teams to do what they do best and watch your ministry grow. Lead pastors, I know this was some tough love, and I want you to know that we are so thankful for all you do and sacrifice to serve our communities and further the gospel. We need you and are so grateful for who you are.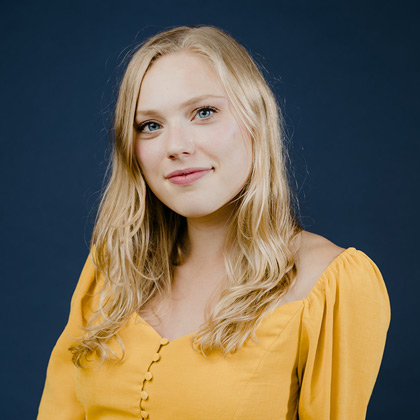 About the Author
Emma Tarp is a writer and worship leader based in Minneapolis, MN. On her best days, she's highlighter-deep in a good book or teaching herself to sew. On her other best days, she's helping passionate folks and inspired businesses put words to their work. Find out more at emmatarp.com.