Blog
|

Ring In a Meaningful New Year's with Your Kid's Ministry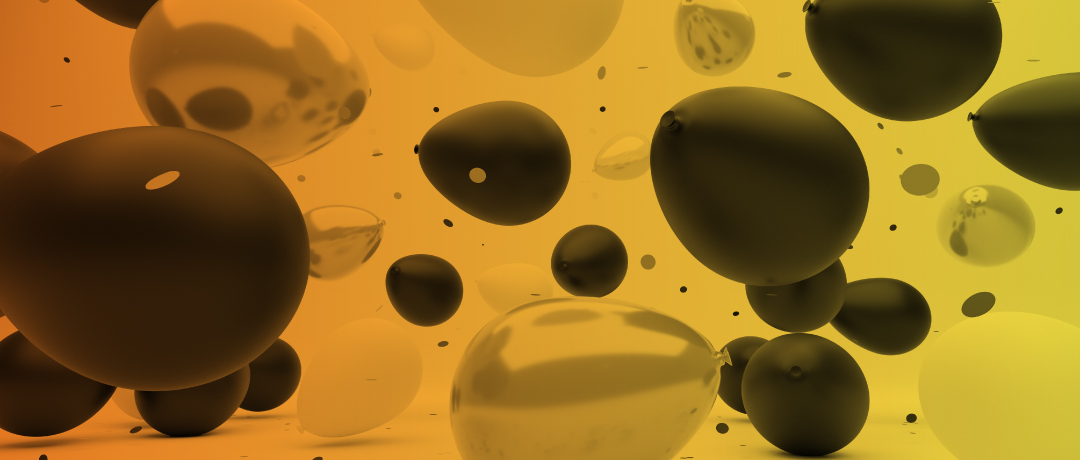 Ring In a Meaningful New Year's with Your Kid's Ministry
384
Tweet
---
It's the new year and there is much to celebrate, reflect upon, and look forward to in your kid's ministry. While New Year's can sometimes feel like a more adult holiday, it can be a fun and poignant opportunity for you and your kids to remember and celebrate God's faithfulness over the year. Plus, with perhaps a few new faces in your attendance since Christmas, New Year's is a great time to connect with and welcome new kids into your special community.
Keep It Fun
In our culture, New Year's is a party. After all, there is much to celebrate this time of year! While the church seeks to influence culture, not bow to it, recognizing the beauty and significance in our shared cultural rituals can be a powerful way to integrate Christ into how our children see the world around them. This Sunday doesn't have to be just like any other Sunday in your kid's ministry. Consider choosing your best worship songs for dancing and setting the mood with easy decorations like balloons and streamers.
Opportunities For Self-Reflection
As one year ends and a new one begins, it's natural to reflect on what happened in the past year and what's to come in the next. Self-reflection can be a very spiritual discipline. Invite your kids to think about all that happened over the past year and ask them if they can see where God showed up in their lives. Sometimes, seeing God in our experiences is easier to do in retrospect than in the moment, and this is a way to help our kids practice recognizing God's presence. For a more abstract exercise like this, tangible resources can be helpful. You can find some fun, kid-friendly printables to aid in new year's reflections here, here, and here.
Christ-Centered Resolutions
As we all know, it's common for folks to set goals and resolutions for themselves around this time of year. With Christ we are new creations and we have a fresh start whenever, not just at the new year. However, taking advantage of the cultural energy this time of year and setting New Year's resolutions is fun and timely.
For kids, setting resolutions might be a new concept but one that can be a powerful tool for spiritual and personal growth. Introduce what resolutions are and why we do them. Setting goals can help us become better friends, siblings, sons and daughters, and people in the world.
It can be helpful to give your students examples of New Year's resolutions you've made in the past and how you worked hard to achieve them. Let your kids brainstorm their own resolutions and encourage them to be positive in the way they frame their goals. For example, instead of "be less mean to my little brother," help them set something more positive and specific like, "do one kind thing for my little brother every day." It can be more helpful and hopeful to make the resolution to add something into their life rather than taking something away. Pull out your most fun markers and paper (and, if you dare, the glitter and stickers) so your kids can write out their resolutions in a pretty piece of artwork they can display in their homes.
If you're feeling intimidated about guiding kids through setting resolutions, you can find some more good tips here!
Revisit Your Vision
This time of year can be used for more than just setting New Year's resolutions with your kids— now is a great opportunity to check in on your vision for your children's ministry, honor your wins and losses over the past year, and realign your goals for serving your kids and the church. Finding time to discuss this with your staff and then with your volunteers is integral to maintaining health and momentum in your ministry. When your whole team is clear on the mission and the best way to achieve it, you can show up with purpose.
Kids ministry leaders, what you do is so important. Every week, you faithfully provide a safe, fun, and engaging space for our children to learn about Christ and experience his love.
I want to thank you for all you've done to serve your kids and your church over this past, strange year. As you go into this new year, we are praying that you are refreshed, inspired, and covered in God's love.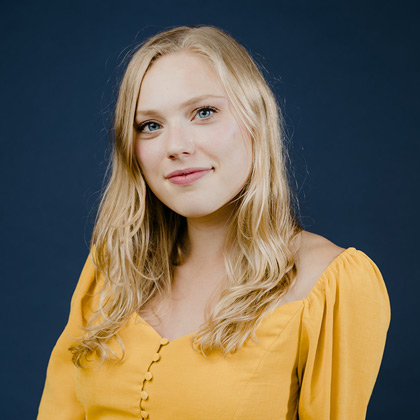 About the Author
Emma Tarp is a writer and worship leader based in Minneapolis, MN. On her best days, she's highlighter-deep in a good book or teaching herself to sew. On her other best days, she's helping passionate folks and inspired businesses put words to their work. Find out more at emmatarp.com.