Blog
|

Getting Students Involved as Church Video Team Volunteers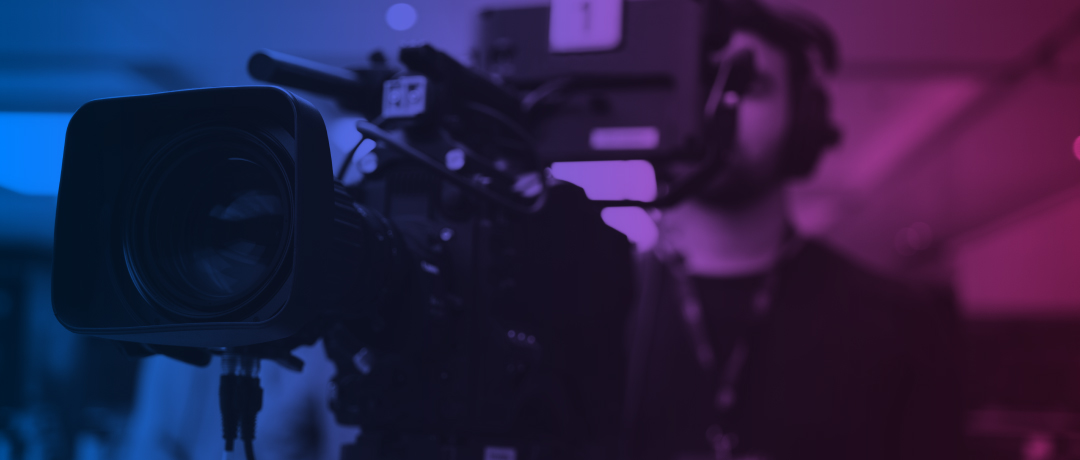 Getting Students Involved as Church Video Team Volunteers
759
Tweet
---
Being a part of the church video team on Sunday mornings is pretty intense. There's a lot going on at every second, and it's easy to get burned out quickly if you're not careful. If you're running a camera, you are committed to a single seat for an entire service, and you never get the chance to let your guard down. You always have to be ready to follow the pastor and change things on the fly if necessary.
The single biggest burnout factor for video team volunteers is being scheduled too often. That's why it's so important to have a big pool of volunteers. But if your team is small, you don't really have a choice but to schedule everyone as much as possible.
One of the greatest resources for camera operators and other video team volunteers at churches are youth students. Youth students are often committed to their churches and are willing to help out in any way they can. Additionally, they have time on their hands in a way many adults and parents don't, they're eager to learn, adaptable, and excited. Youth group students are a fantastic group to approach when attempting to expand your church video team volunteer base.
Growing Your Church Video Team: Getting Students Involved
If you're looking for ways to grow your church video team and you're considering recruiting youth group students, here are some ideas for how you can approach the youth ministry, how to get them involved, and what that whole process could look like:
Approach the Youth Pastor
Every church is different, and some youth pastors may be nervous about having students constantly gone from youth service if your church's main service overlaps with it. Make sure you talk with the youth pastor before you start devising a plan to get youth students trained into the role.
If your church's youth pastor is fine with you opening the video team volunteer role to students, make sure you create a plan to ensure their involvement would be as minimally invasive on the youth ministry as possible. Whether that means only volunteering students during services that don't overlap with youth services, or having them on a rotation with several week breaks in-between.
Find a Time to Present to Students and Parents
Talk with the youth pastor to find a time that you could present for 5-10 minutes to the students from stage. This is the best way to get it on everyone's radar and have a moment to outline what a typical weekend would look like and the available roles.
It's a major bonus if you're able to present in front of both students and parents. It casts the recruitment net much further and creates the opportunity to have people of all ages involved in the ministry – a factor that almost always creates a more inclusive, healthy, and inviting volunteer community.
Create a Low-Pressure Introduction Plan
After your presentation, tell students to contact you if they have any interest whatsoever in just learning more about what it's like to be involved with the video team. The important thing is to create a low-pressure environment for them to feel comfortable learning more about the team without feeling like they are saying "yes" and committing to something they don't yet fully understand.
Have those who are interested show up early on a Sunday and give them a tour of the positions and responsibilities for each role – running cameras, controlling the streaming software, etc. Show them what setup looks like, and if you have other volunteers already involved, maybe get them to shadow someone for a short while and see what it's like.
Getting Students Started
After a low-pressure introduction to the team and responsibilities, have those who are interested shadow you for a few Sundays to get familiar in more depth with the equipment and roles. Simply being exposed to the gear and responsibilities of each station can help students to better understand to what capacity and where they'd like to get involved!
Be diligent of what gets each student excited – do they light up when dealing with video cameras? Or are they interested in the broadcasting/livestream software setup? Do they have an itch to learn about audio? Each person will naturally gravitate towards certain responsibilities, and it's in your best interest to station them in those roles as much as possible to create a team where they feel excited to serve!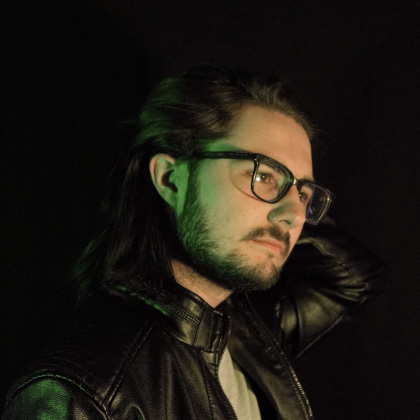 About the Author
Chris Fleming is a professional musician from Minneapolis, MN who has played with artists such as TAYA, Big Daddy Weave, and Jason Gray. He is actively involved with the worship music scene and has contributed as a drummer, music director, song writer, and producer for various worship artists and churches locally and nationally. Chris is the Motion Designer at Motion Worship, helping to create motion background collections and countdowns for our subscribers.