Blog
|

How to Lead Efficient Worship Team Auditions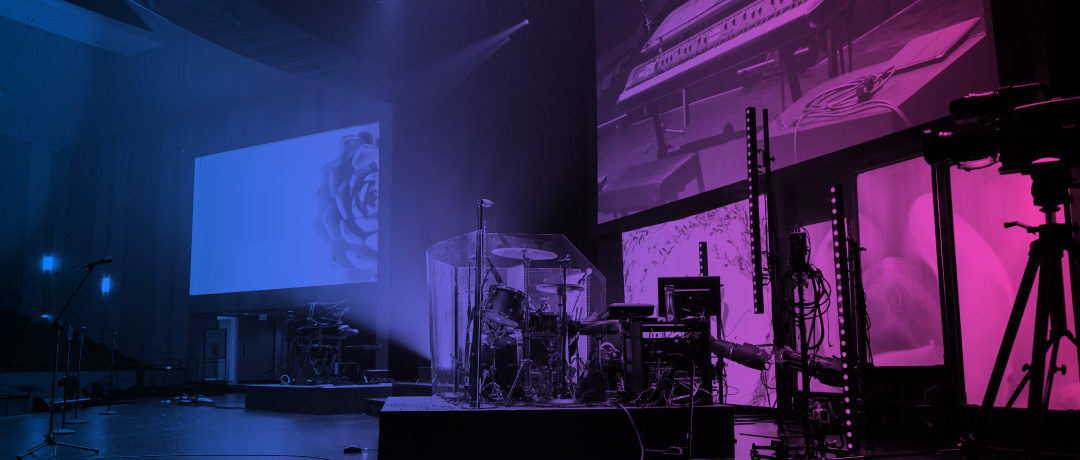 How to Lead Efficient Worship Team Auditions
1443
Tweet
---
Developing a tight audition process can save you headache and awkward conversations down the road. Setting clear expectations and hosting intentional auditions sets new musicians up for success and makes it easier for you to find good fits for your team.
Here are some suggestions for running efficient, heartfelt auditions from the first introduction to the inevitable follow-up.
Pre Screening Process
Questionnaire
Save yourself time and energy down the road with a pre-screening process for new musicians. Have a sign up form to collect their information including name, contact info, instrument, and if you'd like, a few questions about their musical experience, their spiritual journey, and why they want to join the team. It could also be helpful to provide information about the team expectations here, as well. If someone can't commit to practicing outside of rehearsals, can't make rehearsal times, or isn't prepared to be on stage, it's better to learn this now than at the end of an audition process. Google Forms works great for sharing and receiving this information, but sending the questions via email also does the trick.
Video
Before inviting someone to audition in person, have them send in a video of them performing a song or two. You can either ask them to prepare specific songs or let them choose. Screening potential new worship team members with video gives you the opportunity to select which musicians you'd like to see in person.
Prepare
Send materials and set expectations
When you invite musicians to come audition in person, send them preparation materials in advance of their audition date and give specific instructions for what parts you'd like them to prepare. Provide tracks, sheet music, chord charts, and links to full songs. If possible, include multiple keys, especially for vocalists– they might have a great voice but not share the same range as the original recording. Multitracks, SongSelect, and Planning Center are great resources for finding and sharing these materials.
Live Auditions
Vocalists
Warm Up Together
Warm up on stage with the new potential vocalists. Being on stage and doing this together helps break the ice, ease nerves, and ensures that everyone's voices are nice and warm before the audition.
Auditions the Prepared Songs
Have each vocalist sing through at least two songs in the key that's most comfortable for them. If you don't want to invite your band to accompany your new singers at the audition, you can have the vocalists sing along to tracks. Pay attention to their tonal quality, their pitch, their confidence, and how they flow with dynamics and emotion in different parts of the songs. Provide encouragement as well as constructive, targeted feedback on certain weaknesses. Give them the opportunity to correct and try parts in new ways.
Pitch Test
In addition to running through the songs, a pitch test is a great way to test a vocalist's skill. Play a note and have them match it with their voice. Start simple with first, fourths, and fifths, then move onto trickier pitches. If they can match around 10 or 12 pitches, you've got a voice you can work with. If a vocalist can't match pitch, it's likely they aren't ready to join the team and lead worship.
Others
If you have the time and energy, it could be helpful to also test how vocalists fare singing harmony, leading spontaneously, and learning new songs on the fly. For some teams, this level of auditioning might not be necessary.
Singing Parts
To test parts, bring in a few singers from your team to sing melody as the auditionee sings harmony.
Spontaneous singing
Asking new vocalists to practice spontaneous singing is a great way to get a sense of their ear and how well they flow outside of the structure of a worship song. Have them sing a bible verse or phrase over a chord progression. Whether or not spontaneous worship is part of your services, it's also a great way to spot singers with great presence and leading potential.
Learning a song
If you have the time and can bring in a few members from your current team, you can teach a song that your musician didn't prepare in advance. This helps you see how they learn, how they collaborate with others, and if they have the potential to keep up with the pace of rehearsals.
Musicians
Prep Time
Give your musicians a few minutes to set up their gear, get in tune, and feel ready. Don't let them do this in silence; use this time to get to know them and set a casual, friendly atmosphere.
Audition the Prepared Songs
Like the vocalists, have your instrumentalists play a few of the songs you sent them to prepare. If your current worship band isn't present at the auditions, have the musician play along to the song's track with their instrument part removed. Take note of their preparedness, stage presence, and skill. While you screen for technical ability, also get a feel for their musicianship and flow as they play. Just like with vocalists, give encouragement in addition to kind, specific feedback on certain weaknesses. Provide the opportunity to run again and apply your notes.
Other: Transposing, going chartless, and soloing
If you'd like, you can ask your musicians to transpose the keys of their prepared songs up or down, play the music without the chord charts, and play lead lines or make up solos over a chord progression. These tests may or may not be appropriate depending on the caliber of your worship team and the skill of the musicians you're attempting to recruit.
Follow Up
Rejecting Musicians
Whether you're turning people away after the video screening or the live auditions, give them the courtesy of a timely email response. It's going to feel awkward, but being honest will help spare feelings and establish respect. Provide specific and kind feedback about what they can work on and invite them to audition again after a few months of dedicated practicing. In the meantime, encourage them to get involved in other ministry teams and provide information for them to explore those other opportunities.
If you're turning away a musician based on character or attitude as opposed to talent, be honest about your expectations for leaders on the team and their commitment to the team, band dynamics, and spiritual intentionality. Your worship team is on stage each week leading the church, not just playing. It's important to find leaders that can walk the walk and have a heart for worship. Again, invite them to audition again in the future and give them the chance to plug into different ministry teams.
Note: Sometime it's obvious when someone doesn't belong on a team, sometimes it's not. Keep in mind potential to grow before turning away musicians that might leave something to be desired with their spiritual journeys. I've discovered that the worship team often becomes space for people who might not be might not know what they think about God to plug in, find their community, and encounter Jesus. Be prayerful about who you ask to join the team and don't let black and white criteria get in the way of how the Holy Spirit might be moving.
Invite
This is the easy — and fun– part! For musicians you want to add to your team, make it official. Congratulate your new members and give them information for upcoming rehearsals. Sometimes it can be helpful to have new members practice for a certain number of months before they play on Sunday, but that of course if up to you and what your team needs.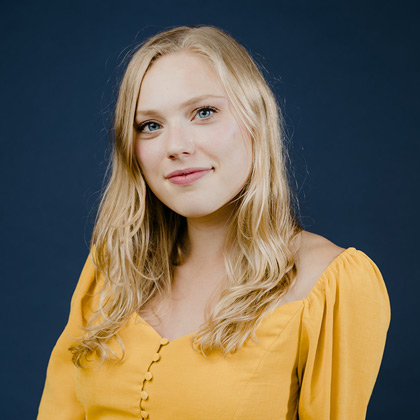 About the Author
Emma Tarp is a writer and worship leader based in Minneapolis, MN. On her best days, she's highlighter-deep in a good book or teaching herself to sew. On her other best days, she's helping passionate folks and inspired businesses put words to their work. Find out more at emmatarp.com.